Back
Iris Gratz, PhD
Group Leader WG Gratz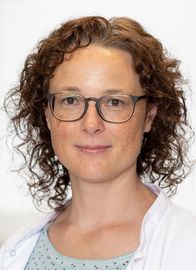 Contact
Official position
2014 to present
Group leader for the immunology research group
2009-2014
Scientific team member at the University of California, San Francisco Laboratory: Abul K. Abbas
Research project: Skin immunity in conjunction with new auto-antigens
2006-2009
Scientific team member in the EB House Austria, Laboratory for Molecular Therapy
Research Project
• Immunotolerance in Gene Therapy
Scientific Career
2001-2005
Doctoral studies in Immunology
Position: Scientific team member at the University of Salzburg.
Thesis: A novel intracellular interaction partner of mIgE: HAX-1
Supervisor: Univ. Prof. Dr. Gernot Achatz
Graduation with honours
1995 - 2001
Degree studies Biology/Genetics at the University of Salzburg
Degree thesis: Genetic Immunisation in Allergy Therapy.
Supervisor: Univ. Prof. Dr. Josef Thalhamer
Graduation with honours
Honours and Scholarships
2008
Project funding for the research project: "The Immunology of Type VII Gene Therapy" endowed by the Salzburg Paracelsus Medical University.
Scholarship for clinical and molecular Epidermolysis bullosa research, endowed by the Epidermolysis Bullosa Network.
2007
VWR Dissertation Prize 2007
Bestowed by the Jury of the Austrian Society for Biochemistry and Molecular Biology. International Research Experience
07-09/2009
Inducing Immunological Tolerance by means of so-called DEC-205 Targeting.
Dermatology Research Laboratory, headed by Dr. Karsten Mahnke and Prof. A.H. Enk; Department of Dermatology, University Clinics of Heidelberg, Germany.
03-08/2001
Eirx Therapeutics Ltd. in Cork / Ireland
DNA Microarray Technology in the Research on Programmed Apoptose
Publications and Lectures for Scientific Congresses
11/2008
Application of skin antigens fused to a novel single chain fragment specific for murine DEC-205 to induce tolerance in a skin graft model. Annual meeting of the Network of Epidermolysis Bullosa, Freiburg, Germany
7/2007
HAX-1: An intracellular Interaction Partner of mIgE affecting BCR- Internalization. 32nd FEBS Congress, Vienna, Austria.
Book Chapters
Piñón Hofbauer J, Wally V, Guttmann-Gruber C, Gratz IK, Koller U. Therapy Development for Epidermolysis Bullosa [Online First]. Rare Diseases: Intechopen; 2021.
Back to main navigation