Training and further education for people living with EB
The "EB Seminar" series of further training days offers in-depth insights into EB, the valuable sharing of information on the most important topics and questions regarding dealing with the disease and how to cope with it in everyday life.
DEBRA Austria and the EB House Austria offer two to three seminars per year for people living with EB and their relatives. The topics are practical and relevant, such as pain management, wound management, nutrition and burnout-prophylaxis. During the one-day seminars, all the participants have sufficient time to discuss the topics in detail and to exchange ideas. The topics of the seminars are based on the wishes and needs of the EB families and are announced in advance in the DEBRA Newsletter.
EB Seminar – Resilience. On March 9, 2019, the fifth workshop of the EB seminar series was held in the EB House Austria. The topic was "Resilience in EB". Everyday life with EB is stressful on many levels, so it is important to have access to personal and social resources. To facilitate this, the resilience trainers Gabriela Pohla-Gubo and Michaela Mandl provided participants with helpful checklists and strategies, various exercises and practical tips for everyday life; for example, the use of a happiness planner to actively incorporate happy moments into daily life, or making entries in a happiness diary to consciously remember moments of happiness on difficult days.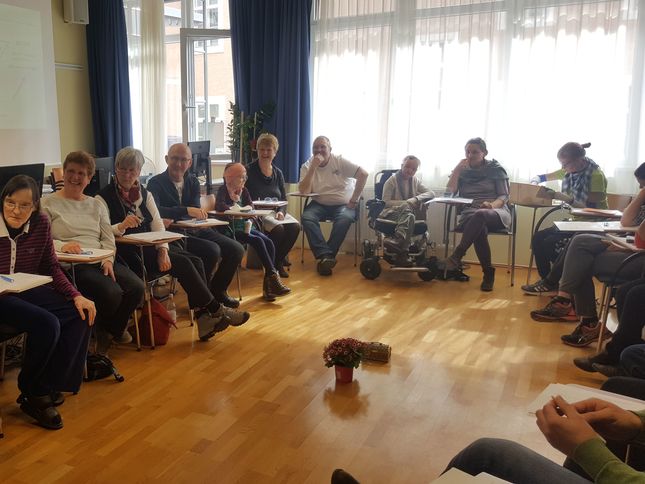 EB Seminar – Nutrition. In the autumn of 2018, the fourth workshop of the EB seminar series was held in the EB House Austria. This time the topic was nutrition and dietary supplements for people living with EB. The EB House succeeded in persuading an expert in this field to speak at the seminar –Michaela Mandl. After a short introduction to the basics of a balanced diet, the participants created their personal shopping lists containing regularly purchased foods. Then came the check – just how many of the important nutrients have I covered with my shopping list? Once again, the combination of knowledge transfer and individual counselling by an expert proved to be very valuable, as did the exchange of information among the seminar participants.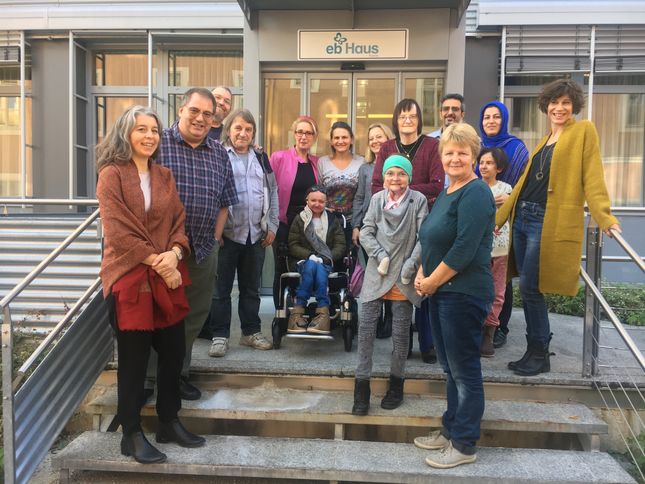 EB Seminar – Wound Management. The three nurses of the EB House organised the third workshop of the EB seminar series on EB wound management. The seminar was fully booked with 24 participants, proving that the care of wounds is still a challenge for people living with EB and their relatives, despite their years of experience with the disease. There are no standard solutions here that apply to everybody. Depending on the condition and nature of the wounds, the most important task is finding the right medication, ointments and dressing materials for each individual. The valuable tips and advice of the nurses and the time allowed for the sharing of information with others were highly appreciated by all the participants.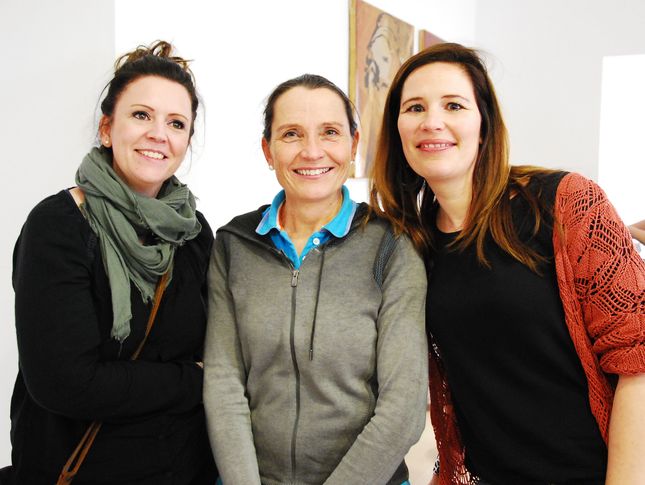 Back to main navigation