New head of the EB Academy
Gabriela Pohla-Gubo, board member of DEBRA Austria and head of the EB Academy of the EB House Austria, said goodbye on May 31, 2019 to start her well-deserved retirement.
Every DEBRA member and every employee of the EB House knows her – Dr Gabriela Pohla-Gubo. Gabi was there from the very first day - when DEBRA Austria was founded, during the groundbreaking ceremony for the construction of the EB House Austria about 14 years ago and also when the special clinic was designate as centre of expertise for rare genodermatoses. As head of the EB Academy, she has helped to shape the area of ​​public relations, education and training and initiated the international clinical network 'EB-CLINET'. Now, after all these years, we said goodbye to our Gabi at the EB House, and she can start her active, well-deserved retirement. It is however good to know that Gabi will stay with us as DEBRA board member.
Finding a successor to Gabi was not easy, but we are convinced that we have found a worthy successor to the leadership of the EB Academy. Sophie Kitzmüller is already well-known in the EB House in her capacity as study coordinator of the EB Study Centre. Due to her studies in molecular biology as well as her previous work at the EB House, she has already gained a great deal of expertise and experience in the field of EB, which she can now use in the field of education and training, international networking and public relations. Already on April 1, 2019, she took over the position as head of the EB Academy and we are looking forward to further shaping and completing the responsibilities of the Academy with her in the coming years.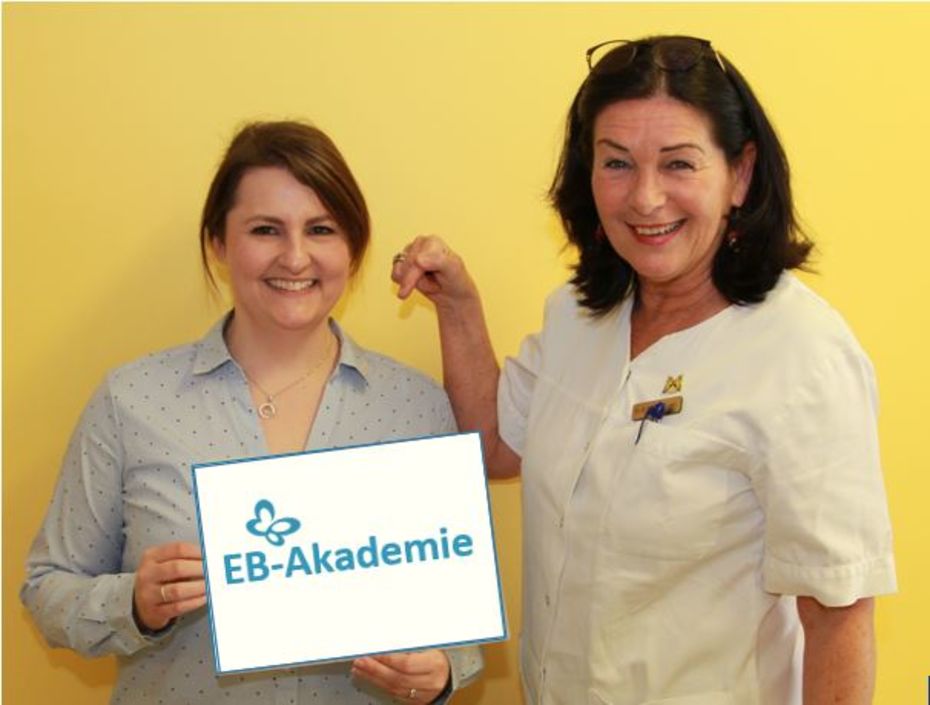 Back to main navigation