27ter ESGCT Kongress in Barcelona
Group Leader Ulrich Koller, PhD and two of his team members visited the 27th ESGCT congress in Barcelona from 22.-25. October.
In the course of the annual congress of the European Society of Gene & Cell Therapy (ESGCT) specialists on the topic met in October in Barcelona to discuss advances in the scientific field. Similarly to the last years the main topic of the conference was "Gene Editing", for which the EB House researcher presented two posters with actual data of their recent scientific projects. In the working group Koller specific nucleases for the precise correction of EB-associated genes are generated. The researchers presented CRISPR/Cas9 nucleases specifically developed for the repair of the genes COL7A1 (collagen 7) and COL17A1 (collagen 17). The conference gave a great overview over the advances in the "Gene Editing" field, thereby confirming that the gene therapeutic approaches at the EB House research unit are on the right way. All together, the ESGCT 2019 was of great scientific benefit and success for all participants, and offered the opportunity to develop actual and possible future collaborations.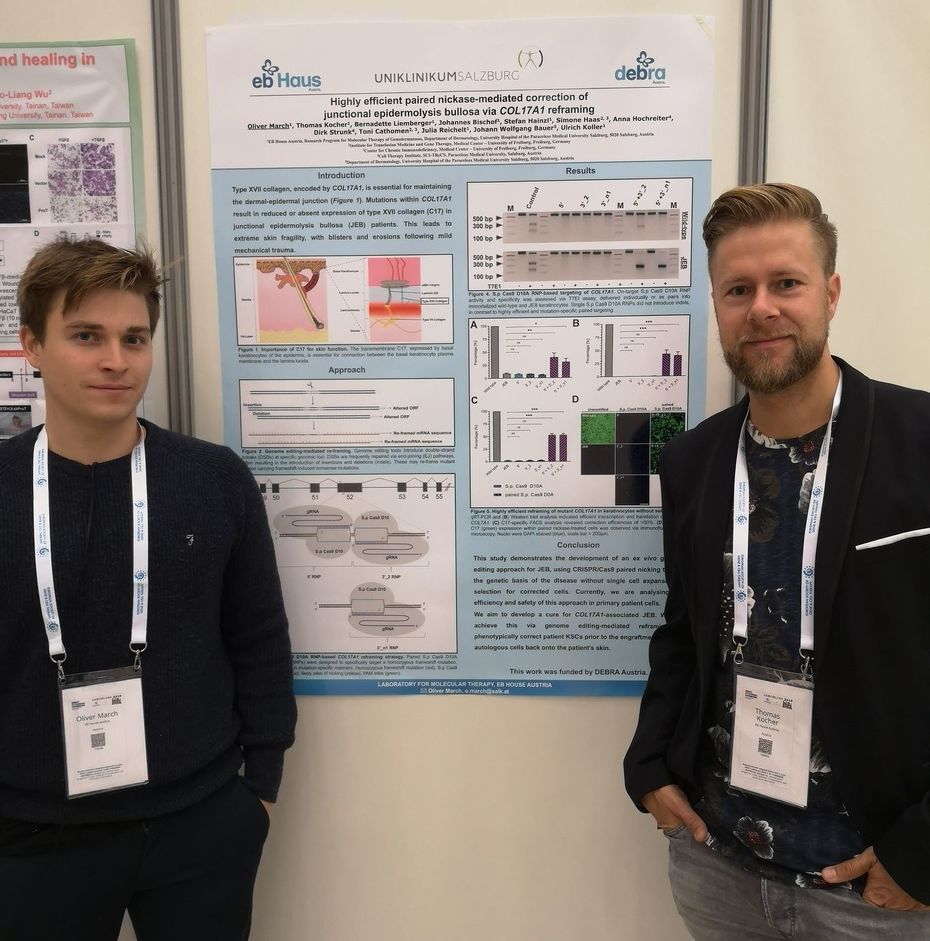 Back to main navigation