A doll house for the "Butterfly children"
When 12-year-old Lena heard about the "butterfly children", it was clear to her that she would like to help. Our little patients and their siblings are very happy about Lena's lovingly furnished wooden doll house, which they can now use to playfully spend the time between the examinations in the waiting area of the EB house.

Since Lena still wanted to do more for the "butterfly children", she invested an additional 100 euros of her savings and bought 101 small Pixi books. These books with many different stories will be distributed by our nurses to the "butterfly children" during the outpatient visits, so as to distract them a little from the pain.

Thank you very much, dear Lena, for your commitment and for this great donation.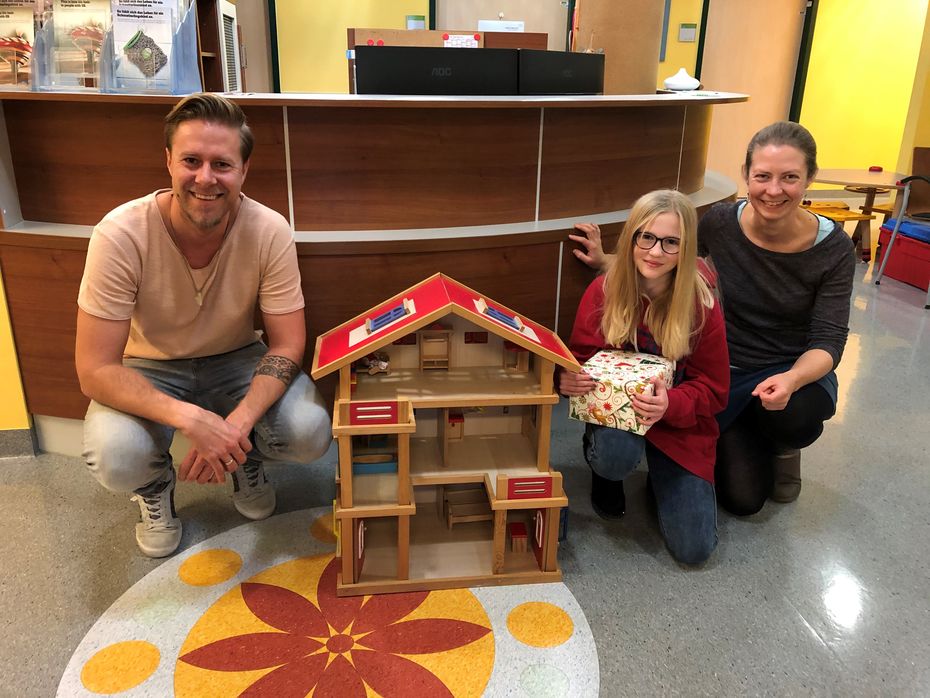 Back to main navigation